"People often ask us: What does The Beekman School do? Our answer is always, what don´t we do?"
The Beekman School is the only school among NYC independent high schools which offers students such an extensive variety of learning options, delivered in a variety of formats and combinations (including small class size, on-site, at-home, and online tutoring, afterschool support, flexible scheduling, rolling admissions, advanced and remedial courses, test preparation, etc.).

We meet students´ unique needs and objectives, no matter of their level, pace or unique circumstances. Beekman is able to work around a student´s schedule and fluctuating demands by offering any course, at any time, anywhere, all facilitated by our highly-qualified and dedicated faculty.
We've understood students' potential for over 90 years and have been embracing individual differences and harnessing the power of personalized instruction since our founding in 1925. It´s back then that our founder identified that an intimate environment is a key component for quality education. We like to think of our distinctive townhouse setting as one of the secret ingredients for creating strong teacher-student bonds and peer relationships that bring out the best in all students."
The Beekman Difference

Individual Attention
A focus on the individual through a tailored course of study that helps students advance according to their unique passions and abilities.

Maximum Flexibility
A traditional college preparatory education that matches each student's level and pacing through versatility and student-centered guidance.

Extensive Curriculum
An exceptionally comprehensive program, embodying a vast array of standard academic courses paired with numerous electives.
Remote Learning Isn't New to Us
For years before the COVID pandemic, we've been offering remote and hybrid learning opportunities to meet the individual needs of students with unique circumstances who are unable to come to school.
Our many years of experience helps us successfully navigate the unexpected challenges brought by COVID-19 without compromising the academic success of our students. And while we are constantly embracing and adopting new technology, at the core of our success with remote learning is building deep bonds with our students and getting to know them on a personal level, even with limited in-person interaction.
At a Glance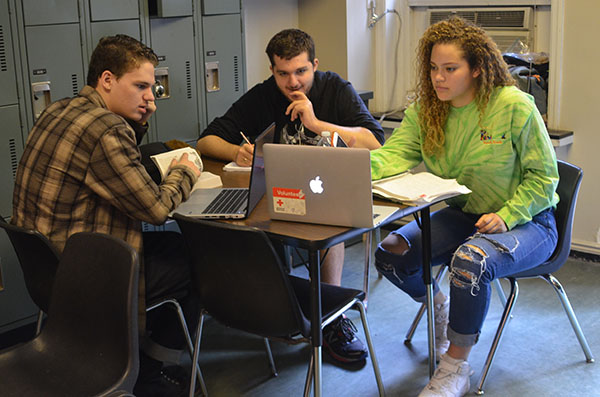 "Beekman's small class size allowed teachers to get to know me on an independent level, and gave me the personalized guidance I needed even later in life to discover my unique place."
- Alumna
"My Beekman experience has been transformative. It has empowered me with the fundamentals to pursue my college education, my career, and my life goals."
- Alumna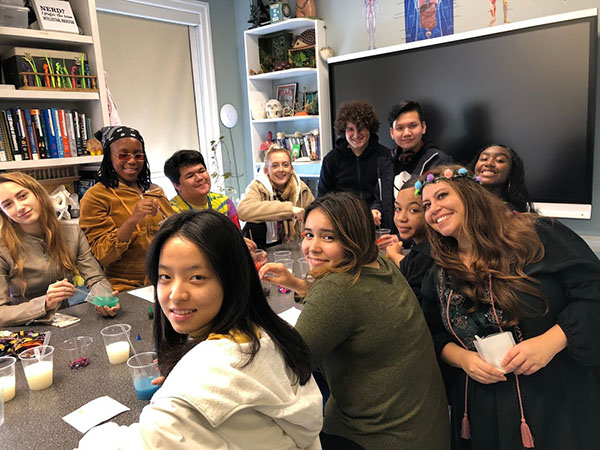 Partial list of the universities and colleges where our students have continued their education.
The Beekman School
A Top Manhattan Private School Focused on Individualized Education
"The Beekman School has nearly a century of experience in helping all students realize their academic potential and achieve their educational goals. We occupy a distonctive space in the college preparatory landscape through our highly personalized approach to education."
The Best Private School in NYC for Personalized Learning
The Beekman School is one of Manhattan's best private schools, offering educational programs tailored to the individual. We graduate empowered young adults who are eager to share their knowledge and innovative spirits with the world. Beekman is a coeducational college preparatory school where students advance according to their unique abilities. As New York City's only boutique high school, we provide individualized learning for students in grades 9 through 12. These young men and women excel in our one-of-a-kind private high school townhouse, which provides an intimate yet dynamic setting for collaboration and creativity. With a maximum number of 10 students in every class, faculty members honor various learning styles as they respond to individual student needs. We are a multicultural and inclusive community of students, teachers, and administrators connected through a passion for learning. If you are searching for one of the top private schools in NYC, we invite you to visit Beekman – where young adults prepare for success.
At Beekman, we believe a student's coursework can be customized to reflect their interests, goals, and talents. Through our focus on personalized education, students can realize their academic potential while pursuing extracurricular activities throughout New York City and the surrounding areas. It can be difficult to find tailored opportunities for advancement in overcrowded schools. Whether your student seeks accelerated academics or independent learning, we provide an individualized education and collegiate-centered path to achievement. The Beekman School blends a structured core curriculum with interesting electives and customized courses. Contact Beekman and discover the advantages our Manhattan private high school offers.